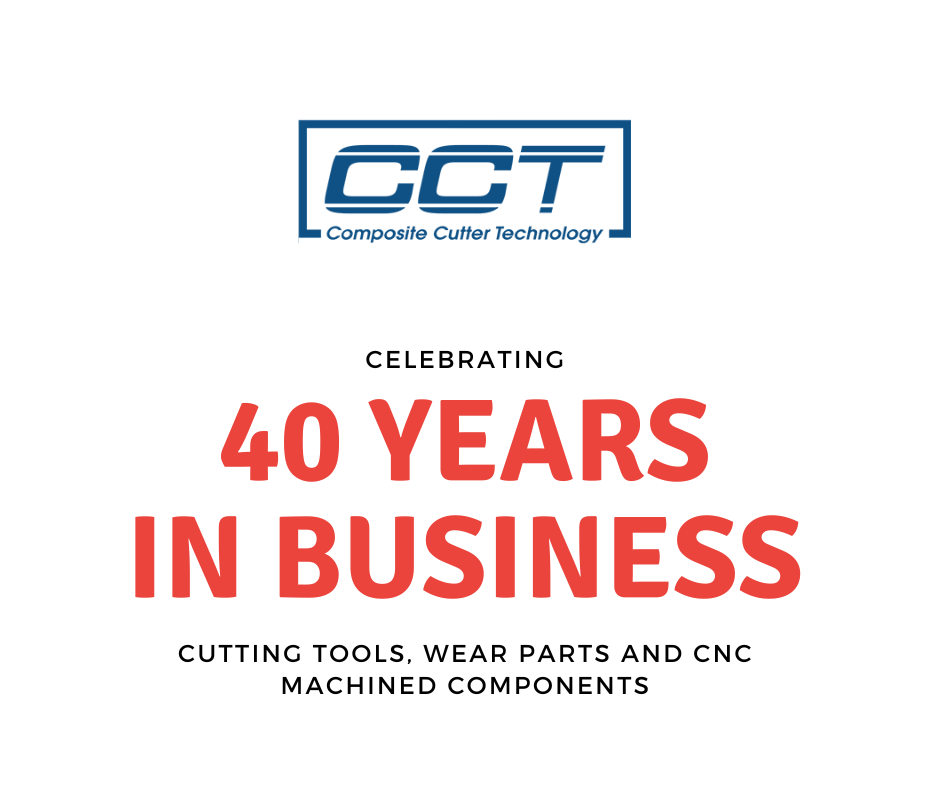 Composite Cutter Technology, a woman-owned small business specializing in manufacturing cutting tools, wear parts and CNC machined components, is celebrating its 40th anniversary in 2023! The company was founded by Glenn Isaacson in 1983 with only two machines and a vision to become an industry leader. Today, Composite Cutter Technology has achieved that goal and more, serving a wide range of industries including abrasives, aerospace, automotive, electronic, optical and woodworking.
Composite Cutter Technology's journey to success has been marked by hard work, dedication, and a commitment to high quality. From the very beginning, the company's leadership recognized the importance of investing in state-of-the-art equipment and staying up-to-date with the latest technology and industry trends. This dedication to innovation and improvement has helped Composite Cutter Technology remain ahead of the competition and maintain its position as a leader in the manufacturing field.
One of the key factors that set Composite Cutter Technology apart from other companies in the industry is its focus on customer service. Composite Cutter Technology's team is dedicated to providing personalized attention to each and every customer, working closely with them to develop customized solutions that meet their specific needs. This commitment to customer satisfaction has helped Composite Cutter Technology build a loyal customer base and establish long-lasting relationships with clients across a wide range of industries!
Composite Cutter Technology's success over the past 40 years is a testament to the hard work and dedication of all the team members, as well as the company's commitment to innovation and customer service. As Composite Cutter Technology looks to the future, it remains focused on these core values, with a continued commitment to excellence in all aspects of its business.
Congratulations to Composite Cutter Technology and Rachel Ciullo, the President, on this milestone anniversary, and here's to continued success in the years to come!