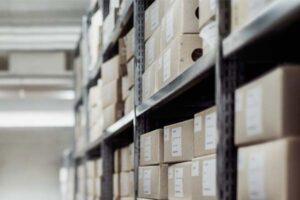 Poly­crys­talline Dia­mond, PCD, is known as one of the hard­est mate­ri­als on Earth and has many advan­tages in man­u­fac­tur­ing. PCD is a syn­thet­ic dia­mond pro­duced by sin­ter­ing togeth­er micron-sized pieces of dia­mond pow­der with a met­al binder, typ­i­cal­ly cobalt, under extreme pres­sure and tem­per­a­tures. The cobalt adds tough­ness to the mate­r­i­al and ren­ders the mate­r­i­al elec­tri­cal con­duc­tive. The car­bide sub­strate pro­vides a braze­able lay­er of material.
Despite the extreme hard­ness of the dia­mond, some mis­han­dling mis­takes need to be avoid­ed. We are pro­vid­ing a short guide on how to han­dle cor­rect­ly a PCD tool:
While not in use, a PCD tool should be kept in a spe­cial con­tain­er, box or tube, where it may not be pressed to a hard sur­face. Use sep­a­rate stor­age for each tool.
Do not allow the tools to touch each oth­er: it may cause dam­age on the cut­ting edge, chips or cracks. Yes, tools need their social dis­tance, too.
While han­dling a PCD tool, remove jew­el­ry, such as rings or bracelets.
Do not place tools on a hard sur­face. If you need to quick­ly change the tools in the machine, pre­pare a soft sur­face or stor­age con­tain­ers in advance.
You may not use met­al brush­es with a PCD tool. For remov­ing chips or oth­er dirt, use a soft brush or wet cloth.
Only qual­i­fied inspec­tors should mea­sure the out­er diam­e­ter of the PCD tool. Met­al inspec­tion equip­ment such as microm­e­ters will chip the edge.
Use the prop­er set­tings and opti­mal machine para­me­ters to extend the life of the PCD tool.
At Com­pos­ite Cut­ter Tech­nol­o­gy, we prac­tice extreme cau­tion with your dia­mond cut­ting tools from cre­at­ing until ship­ping. We use a spe­cial pack­age (plas­tic tubes or box­es) which pre­vents any dam­age dur­ing the ship­ping process. You may use the pack­age for stor­ing the tools at your facility.