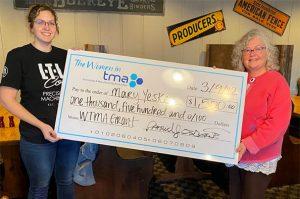 Did you know that women make up 57% of the general workforce? Only 29% of people in the manufacturing industry are women, so it's time to catch up to the education industry (74% women) and the healthcare industry (54% women)!
Composite Cutter Technology is proud to be part of the Women in TMA Committee that offers grants to women pursuing a career in manufacturing. We have issued many grants to well-deserving women! Are you next?
Now it is even more important to inform women about the endless opportunities in the manufacturing industry. Four times as many women than men left the workforce due to the COVID-19 pandemic.
The Women in TMA Committee has established this program to assist women in advancing their manufacturing education and pursuing careers in the industry. It supports education tuition, fees, transportation, childcare, and equipment expenses.